An Indian actor has apologised to badminton star Saina Nehwal after his "sexist" tweet to her kicked up a social media storm.
Siddharth, who uses only one name, said he was trying to make a "rude joke" in response to a tweet by Nehwal.
But his "tone and words" couldn't be justified, he added in an apology tweeted on Tuesday night.
Siddharth's tweet had drawn outrage for an alleged sexual slur, a charge the actor denies.
The controversy began when Siddharth responded to a tweet by Nehwal on a security breach faced by Prime Minister Narendra Modi last week.
Mr Modi was briefly trapped on a flyover in the north Indian state of Punjab on his way to a rally as a group of protesting farmers blocked the roads.
He later returned to Delhi without attending the programme.
The incident, described as a "serious lapse" by the home ministry, set off a political firestorm over who was responsible for the breach.
Members of the ruling Bharatiya Janata Party (BJP) accused the government of Punjab, ruled by the opposition Congress party, of deliberately trying to undermine the prime minister's security.
The controversy spilled over into social media as well, as supporters and critics of the BJP weighed in.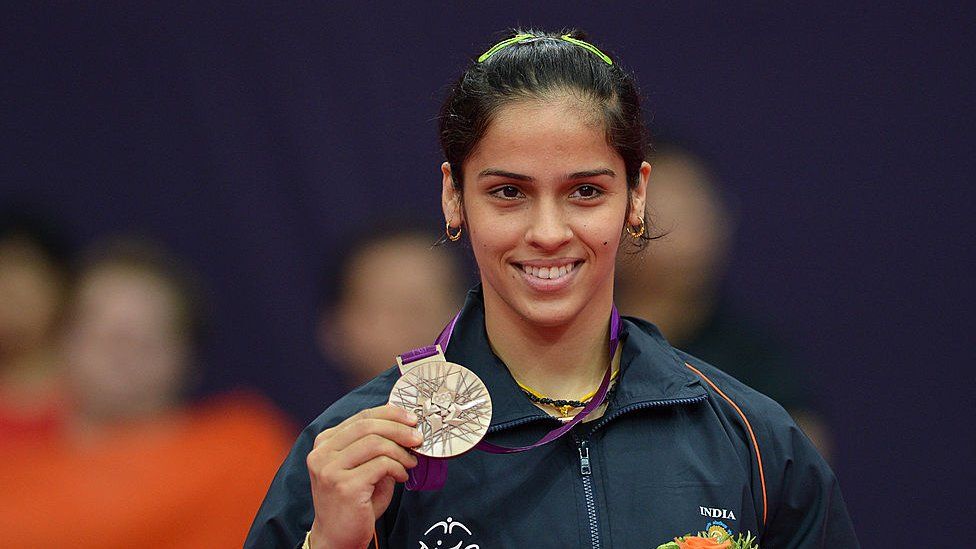 Nehwal, who joined the BJP in 2020, tweeted that she strongly condemned the "cowardly attack on PM Modi by anarchists", without naming anybody in particular.
Siddharth, a critic of Mr Modi, then quote-tweeted her comment with: "Subtle cock champion of the world… Thank God we have protectors of India."
The 6 January tweet began gaining attention over the weekend and soon drew outrage from all sides of the political spectrum for the alleged sexual wordplay on Nehwal's sport (badminton players use a shuttlecock).
Singer Chinmayi Sripada, who has often spoken about harassment faced by women, told Siddharth the comment was "crass".
"You just contributed to what a lot of us women are fighting against," she said.
India's National Commission for Women (NCW) even wrote to Twitter, asking them to block Siddharth's account.
It also wrote to police in Maharashtra state, where the actor is based, asking them to take action against him.
Siddharth then attempted to clarify his tweet, saying he was referring to the idiom "cock and bull".
"Reading otherwise is unfair and leading! Nothing disrespectful was intended, said or insinuated. Period," he tweeted on 10 January.
But not many bought that explanation.
Several TV channels invited political leaders to weigh in on the comments – some BJP leaders alleged that the actor had allowed his "hatred for the PM" to get the best of him.
Others continued tweeting about the controversy, using hashtags such as #NarendraModiPunjabvisit, ensuring it remained a Twitter trend.
Some right-wingers even tagged Bollywood actor Swara Bhasker – another critic of Mr Modi – asking her to weigh in on the comments.
Nehwal told news agency PTI that the comments were "not nice".
"He can express himself with better words but I guess it's Twitter and you remain noticed with such words and comments," she said.
Siddharth deleted both tweets – the one that kicked off the controversy and his explanation – later.
Late on Tuesday night, he tweeted a letter apologising to Nehwal.
Siddharth has acted in several movies since his debut in a Tamil film almost two decades ago. While he is more popular in the southern film industry, his character in a 2006 Bollywood hit, Rang De Basanti, has made him recognisable to Hindi movie-watchers as well.
Nehwal, the first Indian badminton player to have won an Olympic medal, is one of the country's most celebrated sports stars. She is often credited with inspiring many young women to play badminton in a cricket-obsessed country.